Garou - One Punch Man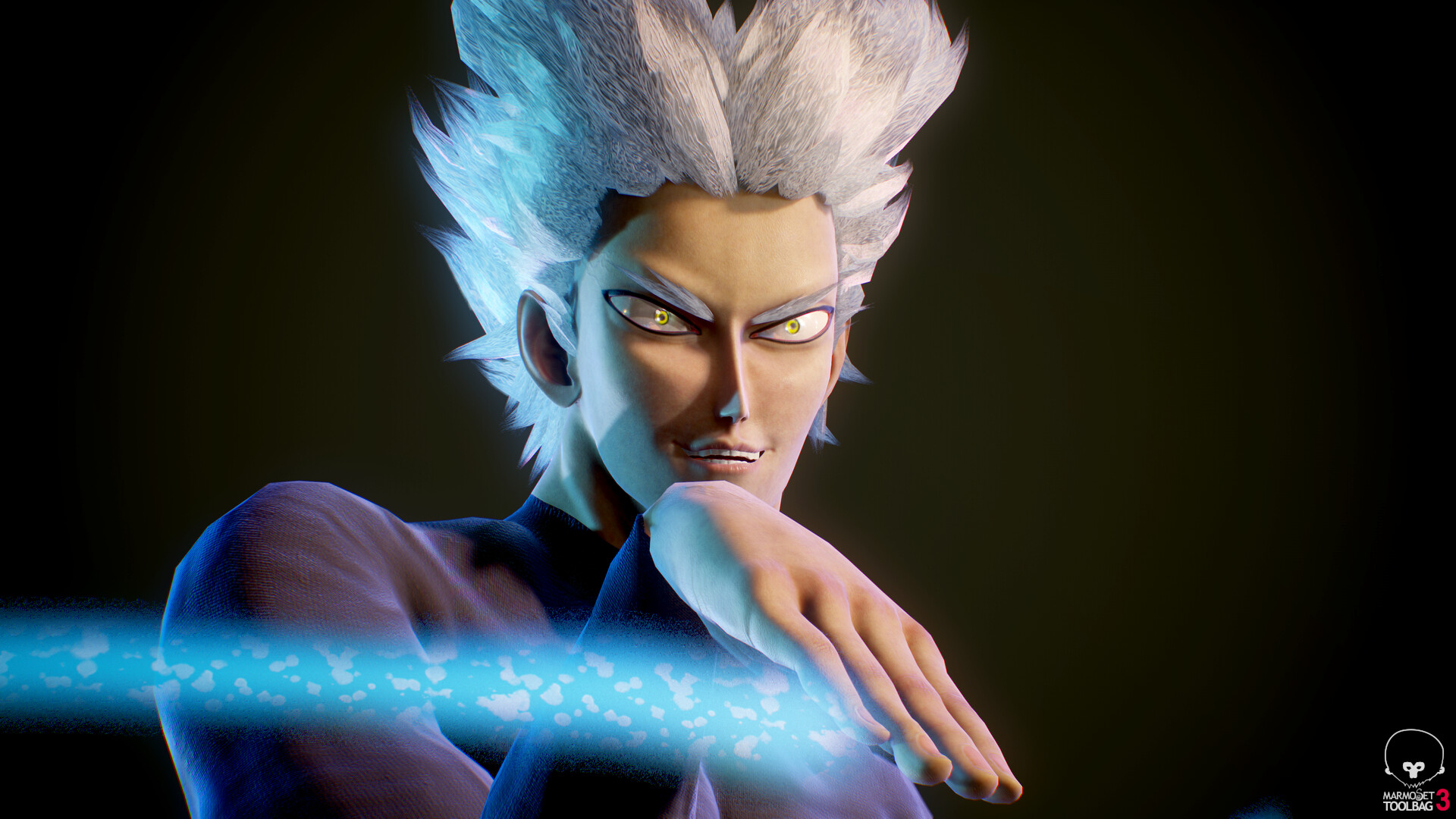 More pictures and 3dViewer at: 
https://www.artstation.com/artwork/0XDYB5
Garou is a young man with sharp features, yellow eyes, and long silver hair that spikes upwards in two large prongs, giving a feeling of a young wolf.[8][9] While not being a particularly large person, he is shown to be quite muscular. He wears a tight black long-sleeved shirt and loose fitting white martial arts pants, similar to his former master Bang, with a yellow belt wrapped around his waist. He wears tai chi slippers for footwear.
Users browsing this thread:
1 Guest(s)