Hello guys!
I'm new to this awesome community. I'd  like to share a sculpt I did a couple years ago.
Inspired by Stanislav Szukalski's portrait drawing of Bertrand Russell which was published in his book, "Inner Portraits". If 
you want to know more about Stanislav, check out his documentary on Netflix called "Struggle". I also had the pleasure of working on it and if time permits, I will share that work down the road. 
For this bust study, my goal was to create and set up a pipeline for the purpose of digital presentation. I wanted to create a real "clay" look that I could then be able to mainstream on future works. The process was as follows: 
Sculpted using Zbrush, 
"clay" BPR smart material created with Substance Painter, 
Rendered using V-Ray for Maya.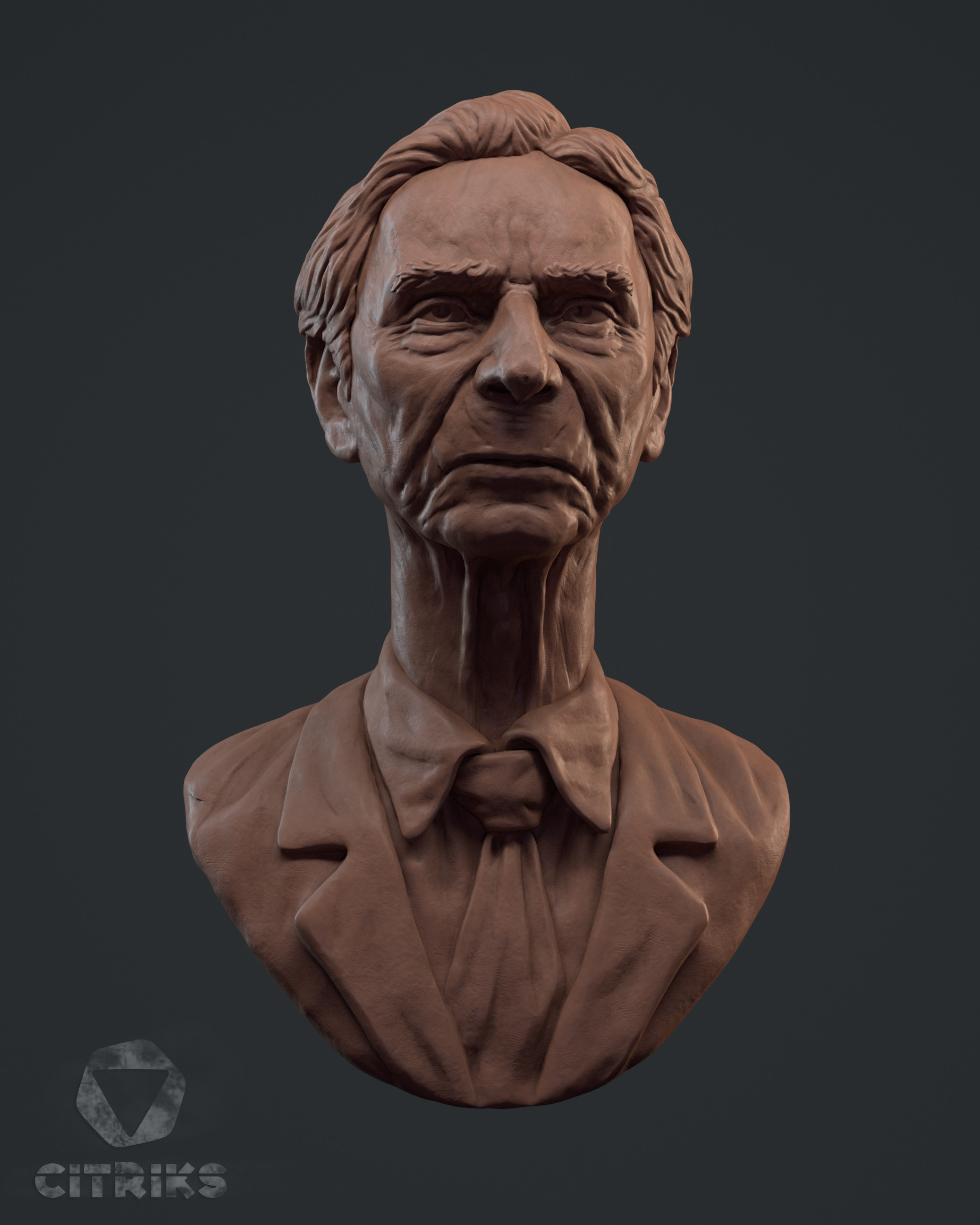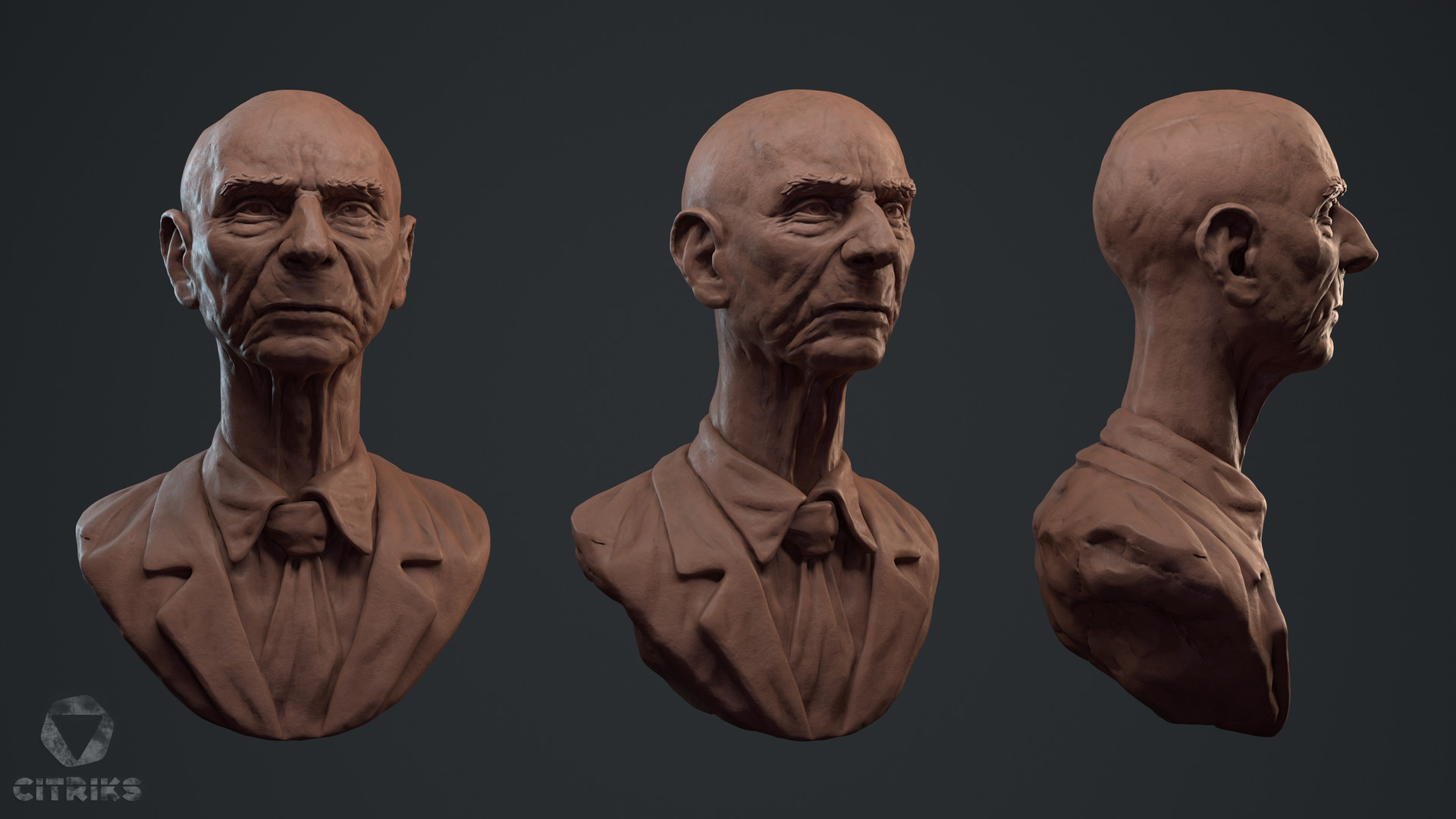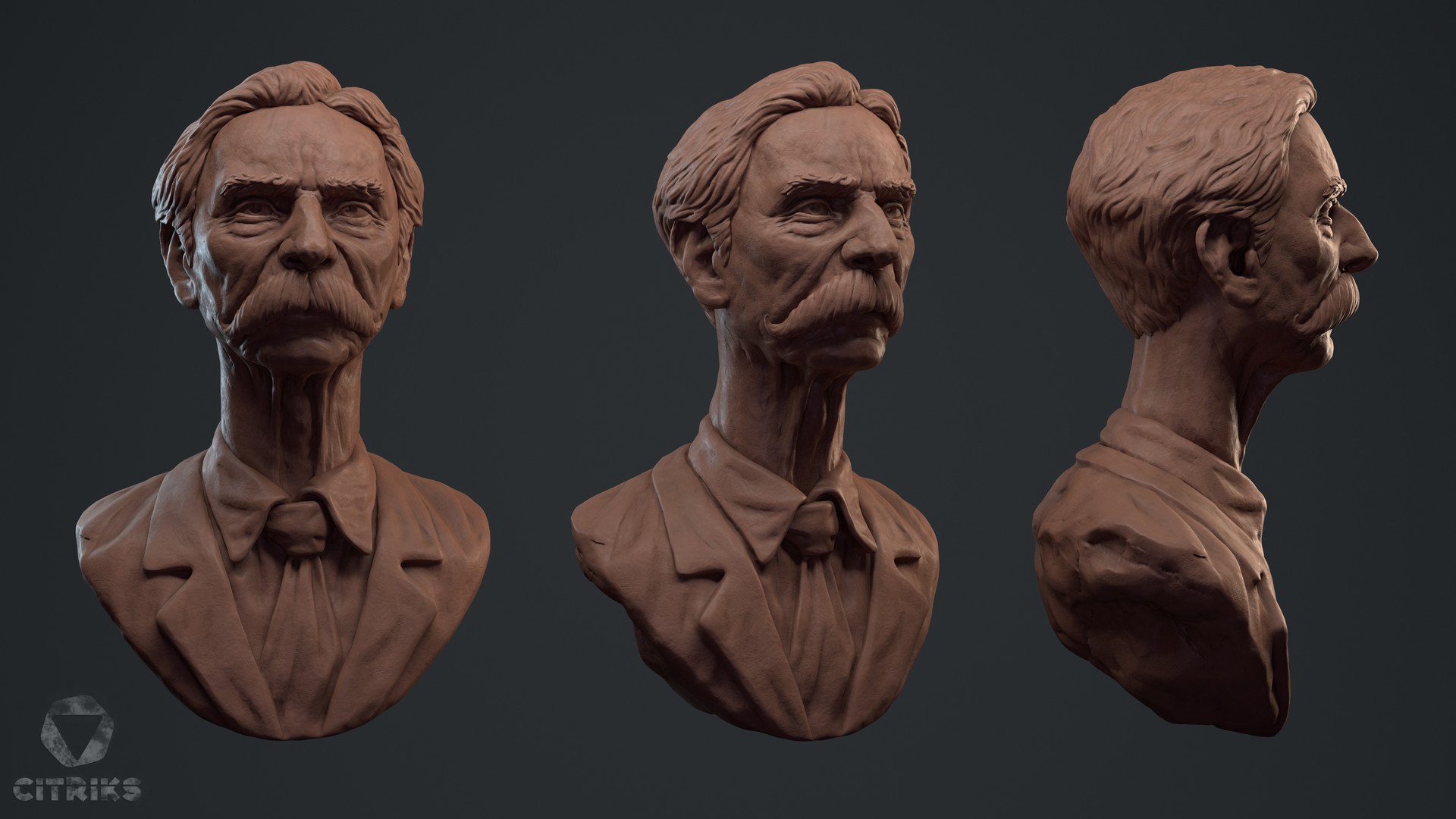 Thank you for checking out my work! Feel free to follow me on IG @citriks